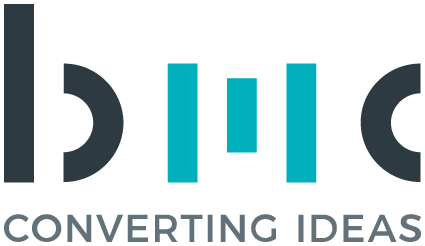 Follow us

about us
Brown Marinescu Consulting - BMC - is a Romanian real estate, property and construction consultancy company founded in 2011 by two partners, both of whom are RICS Chartered Surveyors.

The wide experience of our team in numerous high-profile projects has allowed the company to develop and to provide a wide range of consultancy services, able to engage at any stage of a project and following through to completion.


Since the beginning, Clients have benefited from our tailored services, delivered in a professional and objective manner, suited to meet their specific needs, requirements and standards.

Our primary core value is to be proactive in achieving the objectives of each and every Client. We accomplish this by being committed to the Client's project and their associated goals and by ensuring the Client has the comfort of transparency and ethics in all our actions and activities.
3
brown
marinescu
consulting
Strada Tudor Arghezi nr. 21, et. 3
Sector 2, Bucharest 020946
Romania

p: +40 371 333 785
f: +40 371 326 577
e: office@bm-consulting.ro

view us on Google Maps
3
coming
soon
sustainability consultancy
development
management
Development Management is about converting ideas into tangible properties. BMC has the experience and diligence to make this happen by providing services that include:
4 Identifying development opportunities

4 Assistance and guidance during initial appraisals, concept planning and formation of project strategy

4 Financial analysis of the project

4 Assistance throughout negotiations financial institutions

4 Monitoring and advising during design, tendering, contracting and construction phases

4 Coordination of lease and marketing strategy


4 Assistance on reviewing building efficiency in terms of space and consumption

4 Tenant coordination

4 Advice on property and facility management

4 Advice and assistance for implementing exit strategy

4 Specific reporting at development level

4 Interface with any relevant parties involved in the project
project
management
Our Project Management team provides that the project is properly organised and delivered with reduced risk exposure. BMC team have the experience and the know-how to ensure the suitable value of a project by focusing on compliance with local and international technical and quality standards.
Project and design management

4 Project organisation

4 Planning and monitoring project schedules

4 Design management and coordination

4 Contract tendering and management

4 Coordination and monitoring of construction processes

4 Coordinating and ensuring legal compliance of the permitting, design and execution of the construction

4 Monitoring compliance with health & safety requirements

4 Monitoring the design and construction quality

4 Technical and programme reporting

4 Supervision of facility and property management



Site Supervision / "Diriginte" services

4 Compliance with technical design specifications

4 Compliance with construction norms and regulations

4 Monitoring of material deliveries and quality compliance

4 Legal reception and defects

4 Technical book monitoring and audit


cost
management
Cost Management has an essential role in the financial and contract management of any project and it is indispensable for its success. Under a transparent and ethical approach, BMC delivers financial assessment, monitoring and control of costs in all stages of a project, allowing the Client the benefit of continuous updating on the performance of the development.
Cost Planning

4 Project appraisals

4 Project cost estimations

4 Budget planning

4 Advice on procurement strategies and contract suites

4 Tendering

4 Assistance in contract drafting

4 Value engineering


Cost Controlling / Monitoring

4 Budget management

4 Change order control

4 Contracts management

4 Reporting

4 Claim management

4 Final accounts Lender's Representative services


tenant
fit out
Providing project and cost management services for either Landlord or Tenant, given our Client's needs for reliability, accountability, budget compliance as well as quality and norms.
4 Identify Client's needs

4 Check and monitor the fit out design development

4 Provide fit-out budgets

4 Organise and monitor the fit-out tender(s)

4 Assistance in concluding the design and construction contracts


4 Manage the construction contracts and ensure Client's representation

4 Monitor and supervise the fit out work

4 Ensure the legal and building compliance of the performed works

4 Provide and confirm the final account statements


due
dilligence
BMC team's extensive professional experience, supported by the RICS embedded principles, recommends BMC for conducting Due Diligence services for properties and projects at any stage of development.
4 Auditing the property, zoning and permitting status

4 Assessing statutory compliance

4 Evaluating the technical condition of the property in terms of land, design, construction and operation

4 Establishing the environmental aspects related to the property and any environmental impact


4 Preparing risk assessments / analysis and indicating possible strategies for the owner / investor

4 Assessing the cost impact based on actual and forecast conditions of the property, depending on the stage of development


sustainability
consultancy
In response to the increasing needs of our Clients to evaluate the impact of their properties on human wellbeing and the environment, BMC provides specialised consultancy for designing and developing Sustainable Buildings.
4 Assistance for the developer in the early stage of site selection considering sustainability impacts

4 Consultancy and assistance for either the developer or planning team during all stages of design

4 Efficiency analysis for the resources involved in the project (i.e. energy, water, gas)


4 Operation and maintenance optimization

4 Building Commissioning

4 Consultancy and assessment for BREEAM/ LEED certification in design, post-construction and in use.


3